Happenplank Tapas L
€42.50
Handmade chopping board from South Limburg
Including handle approx. 18 x 52 cm
Engraving within 24 hours
Engraving from 12,50 online
Designed by you, engraved in our Lab
Engraving a steak board
Happenplank is a robust chopping board that is handmade in South Limburg. All boards are made of oak or beech wood. The boards come in both round and square shapes. Want to know more about Happenplank engraving? Read more about Happenplank. The boards can be engraved within 24 hours!
Because Happenplank is handmade and consists of different parts of wood, the boards may differ in color and finish compared to the show model. With proper care your chopping board will stay beautiful for even longer! 
Read more about the care of the board here.
Happenplank Tapas L is a handmade natural product, therefore it is possible that the colour and grain of your plank is different than shown in the photos. The size of each board may also vary slightly. Without handle the plank is approx. 18 x 40 cm, with handle approx. 52 cm long. The boards have a thickness of approx. 2.7 cm.
How it works
Would you like to have your snackboard engraved? Click on 'Engrave my board' and upload your design in PDF, EPS, Ai or high resolution JPG or PNG. Don't have a design yet? Ask one of our designers for help via chat. The basic engraving price is 12,50 in our online builder (for about 10x10 cm). The price can increase depending on the complexity or size of the design. You will always receive a sample and price estimate of the engraving before ordering the board. 
Many of our customers choose to have nice quotes, figures or symbols engraved. Not sure what kind of design you want to have engraved? Browse through our Lookbook and get inspired. Our Instagram page is also full of examples.
General
Materials
Design
Dimensions
For this product, the graduated prices are currently not publicly available. Interested? Please contact us by mail or call +31202442995

Customer reviews
03-02-2021
Top shelf
Super fast and helpful service and a very nice board with our own logo! Really a recommendable!
Renee v.

Netherlands
01-11-2021
Cutting board names for bruilloft
User-friendly, extensive design possibilities, friendly staff, fast and very nice work. Thanks for the quick service, because it was quite last minute. Happy customer and absolutely recommend us!
Anonymous

Netherlands
02-11-2020
Super fast delivery and a super nice gift
Fast delivery and the details are really nice. I supplied my own design and the board was shipped within a day. The shelf itself is also of good quality.
Anonymous

Netherlands
02-08-2020
Top quality board, nice personalization and the best gift!
I have given a biteboard three times already, I made the design for the personalization myself and it has been done in a mega perfect way every time. The boards remain beautiful and the faces of the recipients are always mega surprised!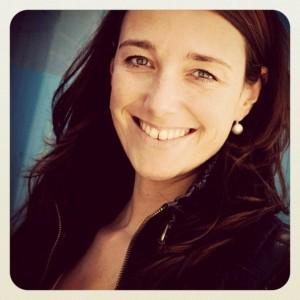 JV
Jenneke v.

Netherlands