Bread & Plank Finn 40
€37.00
Handmade in Friesland from solid oak

Size approx. 19 x 40 cm
Engraving within 24 hours
Engraving from 12,50 online
Designed by you, engraved in our Lab
Engraving a breadboard
Brood+Plank is handmade in Friesland from European oak wood. The boards are oiled with grapeseed oil which gives them a dark color. Engraved within 24 hours.
 All planks are handmade so they may differ from the show model in color and finish. Also a small knot or butte here and there gives this board its robust character. 
We have already been able to make many people happy with the Bread+Plank. This is evidenced by the well-rated reviews. We are very proud of this! To enjoy this board even longer, we recommend taking good care of it. Read more about board care here. 
Bread+Plank Finn 40 is a handmade natural product, so the colour and grain of your plank may be different from the one shown in the photos. The size of each board may also vary slightly. The size is approx. 19 x 40 cm. The boards have a thickness of approx. 2.2 centimetres.
How it works
Would you like to have your board engraved? Click on 'Engrave my board' and upload your design in PDF, EPS, Ai or high resolution JPG or PNG. Don't have a design yet? Ask one of our designers for help via chat. The basic engraving price is 12,50 in our online builder (for about 10x10 cm). The price can increase depending on the complexity or size of the design. You will always receive a sample and price estimate of the engraving before ordering the board. 
Many of our customers choose to have nice quotes, figures or symbols engraved. Not sure what kind of design you want to have engraved? Browse through our Lookbook and get inspired. Our Instagram page is also full of examples.
Read more about cutting board engraving >
General
Materials
Design
Dimensions
For this product, the graduated prices are currently not publicly available. Interested? Please contact us by mail or call +31202442995

Customer reviews
10-18-2021
Echt gaaf!
Op een zaterdag heb ik een technische vraag via berichtend gestuurd (over het aanleveren van het bestand voor een gepersonaliseerde brood&plank Finn 40) gestuurd en ik kreeg daarop al snel reactie. Ook ging de update na de bestelling en de levering van een mooi ingegraveerde plank 200% naar wens. Ik ben er erg blij mee.
Anonymous

Netherlands
08-31-2021
Helemaal tevreden
De plank is erg mooi geworden. Ook ben ik tijdens het ontwerpproces goed geholpen door Siem, erg fijne service!
Evelien S.

Netherlands
08-28-2021
Altijd precies wat je besteld en zo in huis!
Super snel, werkt precies zoals je wilt en snelle service!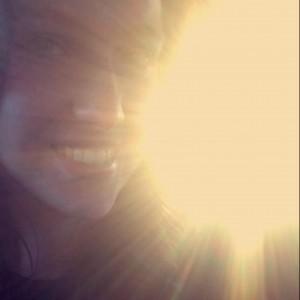 LL
Louise L.

Netherlands
05-17-2021
Mega customer service
Accidentally put a typo in my design. Breadboard already engraved, but an attentive employee immediately sent me a message; it could be changed for free! Top service! I also like the breadboard very much.
Sander S.

Netherlands