SECRID Cardprotector Black
€30.00
Compact and safe wallet
Upload your own design
Graveer voor €12,50
Engraving ready for shipment within 24 hours
Secrid Cardprotector Engraving
Awarded with a Red Dot Design Award, the Cardprotector is the core of the Secrid product line. The Secrid Cardprotector is very compact and safe. Cards in the Cardprotector cannot be reached by wireless communication devices. Your cards are also fully protected against breaking and bending. 
Thanks to the compact design, the cards slide upwards in stages. The cards are clamped on the side. So you do not have to worry that the cards will fall out of your wallet. In addition, the cards are not pressed hard against each other. Because of this the chips in the wallet will not wear out.
The Secrid cardholder has room for about 6 cards and comes in 5 colors, namely: black, red, sand, titanium and silver. All variants are engravable. The aluminium outer layer makes for a very special engraving! The size of the cardholder is 63x102x8mm.
Need more room for receipts, change, cards, and bills? Check out the Secrid Miniwallet and Secrid Slimwallet. These wallets are provided with pockets to store extra's. 
How it works
Engraving of the Secrid is done on the aluminum outer layer. Whether it's patterns, figures or quotes, everything is engravable!
No idea what kind of design you want to have engraved? Browse through our Lookbook and get inspired. Our Instagram is also full of examples.
We recommend to create your design by using the design tool. Not experienced with .ai or .eps files? No problem, upload your design as a high resolution PDF, JPG or PNG. You will always receive a preview of your design after placing your order. Can't work it out? Feel free to use chat and mail.
Read more about how it works here >
General
Materials
Design
Dimensions
For this product, the graduated prices are currently not publicly available. Interested? Please contact us by mail or call +31202442995

Customer reviews
07-17-2021
Secrid case
1 word: Super! The interface works perfectly for creating a design, only the import of own files from Illustrator did not work. Fortunately, everything I needed was present in the standard forms. The result is amazing. I was not sure about the resolution, but it worked out just fine. Highly recommended!
Anonymous

Netherlands
04-05-2021
Very nice❤
The cardprorector is very nice
Anonymous

Netherlands
02-23-2021
Beautifully engraved.
All went well and on time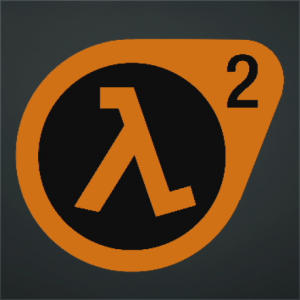 SD
Sietse d.

Netherlands
12-06-2020
Top service!
First time I've had a Secrid engraved, looks super sleek! Very happy with it The online chat was also great, quick response and clear answers to my questions.
Jenny Z.

Netherlands